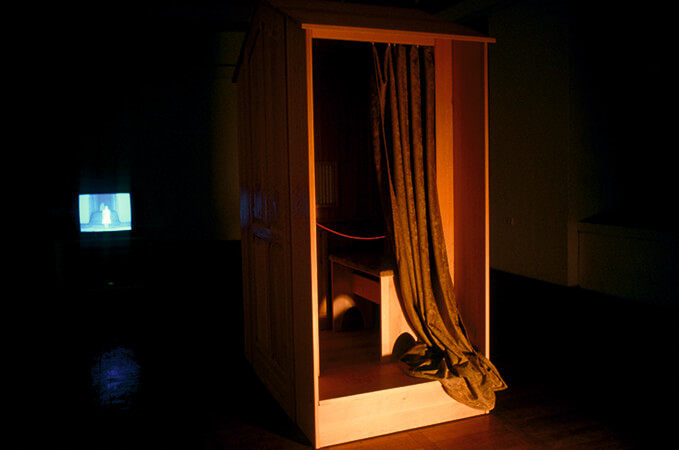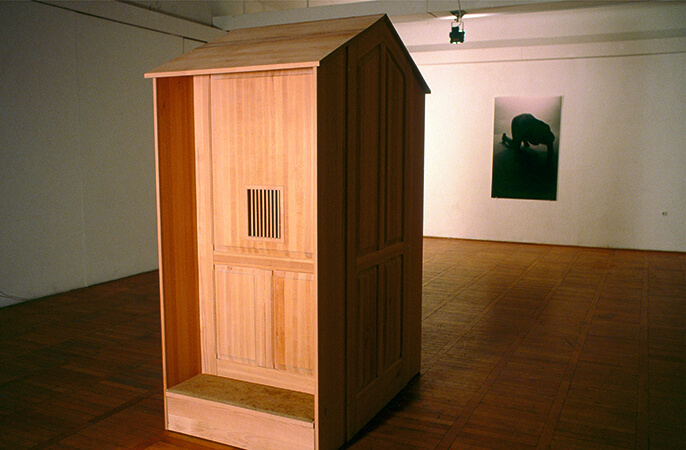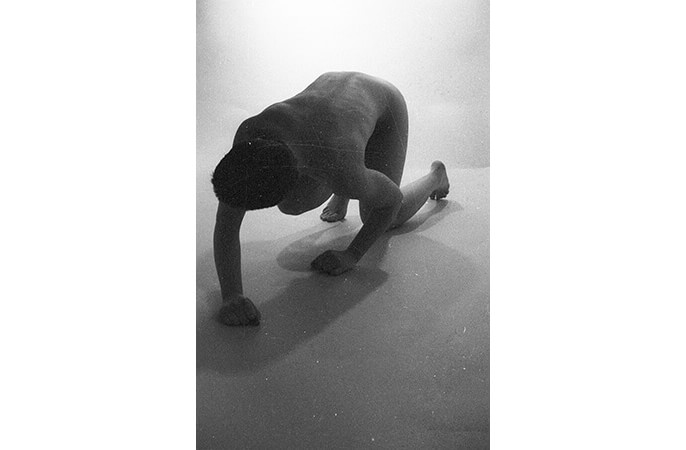 view from the exhibition Absolution, Wyspa Gallery, Gdańsk
title:

Absolution

year:
1999
dimensions:
220/150, 165/100 cm
technique:
installation with video, wooden confessional (author's project)
video film, black and white photo
in the collection:
Centrum Rzeźby Polskiej in Orońsko,
and a duplicate:
Norrtelje Konsthalle in Sweden
description:
A short film recorded in slow motion, played non-stop in a very simple and symbolic way, showing the idea of an unclean conscience.

The wooden confessional creating the center of the installation was designed as a kind of prison, a one-person cell for the sinner, a place that makes the weight of wines more aware. Black - white photography with a human figure (of unidentified gender), crawling on the ground - evokes the symbol of the fallen soul.

Three objects placed at a distance to each other form the whole installation in a dark, separate room.