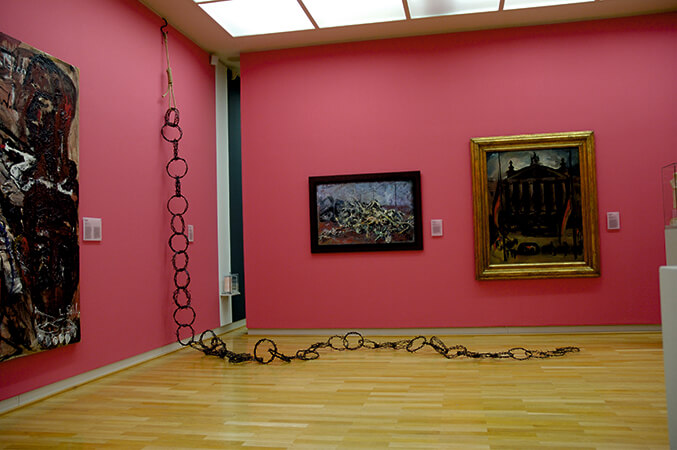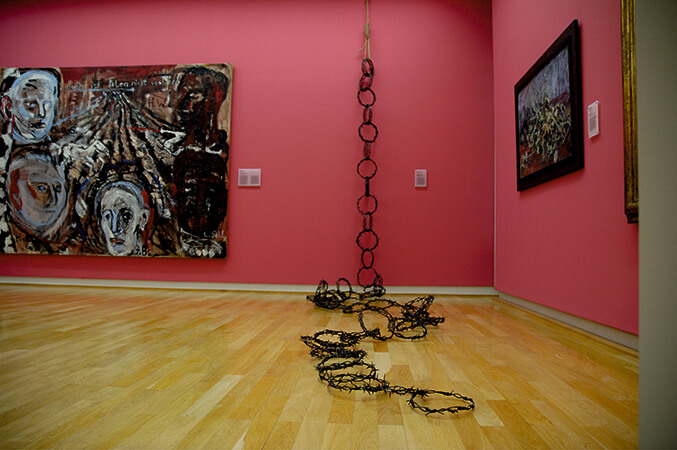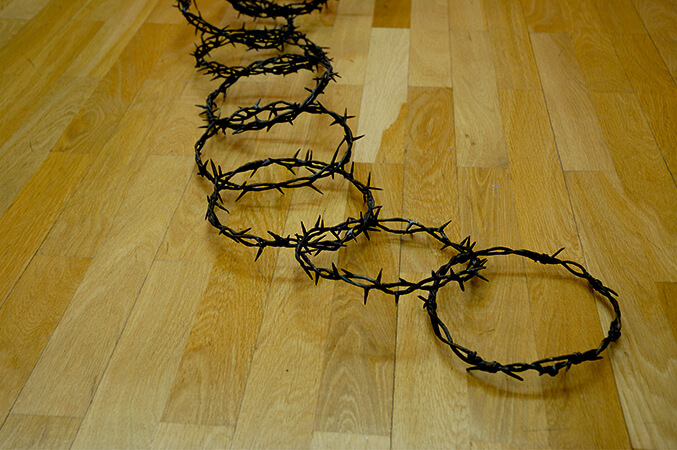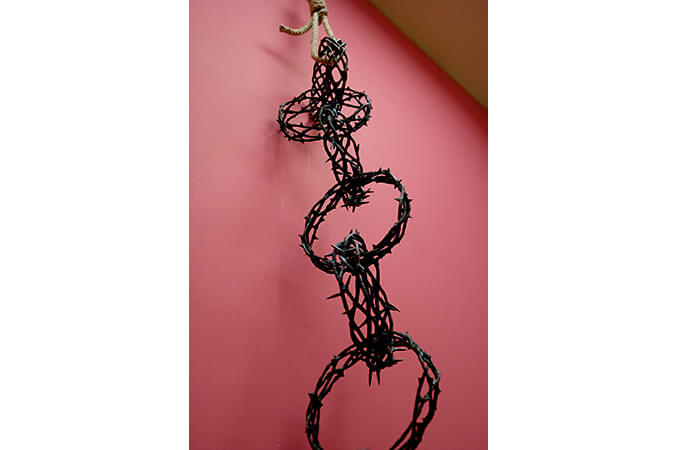 view from the exhibition Nr 44, Kunstforum Ostdeutsche Galerie Regensburg, Germany
| | |
| --- | --- |
| title: | No. 44 |
| year: | 2005/06 |
| dimensions: | 700 cm |
| technique: | bronze casting |
| in the collection: | Kunstforum Ostdeutsche Galerie Regensburg, Germany |
| | |
description:
The object consists of 44  stylized wreth of thorns connected to each other, in the form of a chain. All elements of the work have been made by hand from wax without  use of models, or negative forms.

It is cast in bronze  by using the lost wax method. The chain with crowns  hangs on a rope tied in a characteristic "halter".

The inspiration for the work was, among others: a fragment from the second part. Forefathers' Eve, by Adam Mickiewicz:

 

... and his life is -  the toil of all toils,

And his title is -  the people of all peoples;

The offspring of a foreign mother,  blood of a race of

heroes,

And his name is" forty - four ...