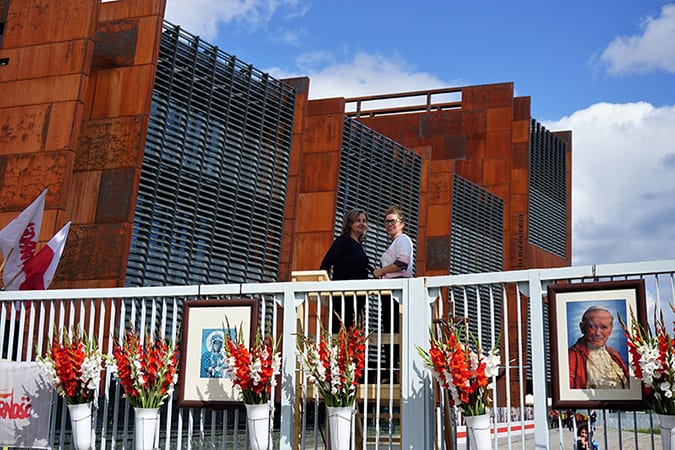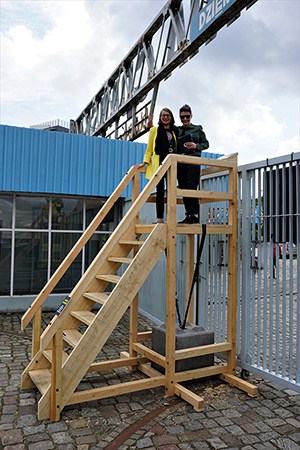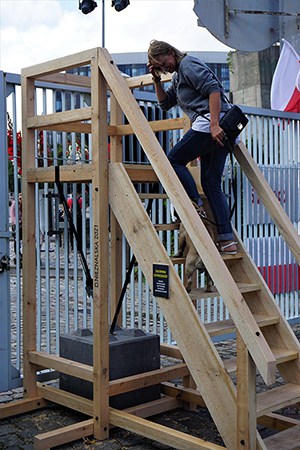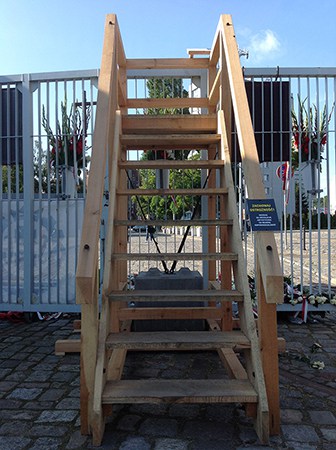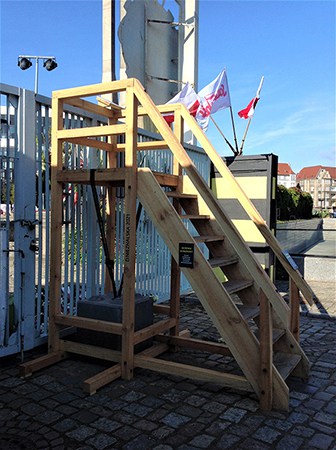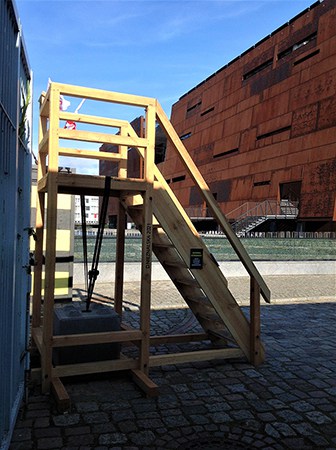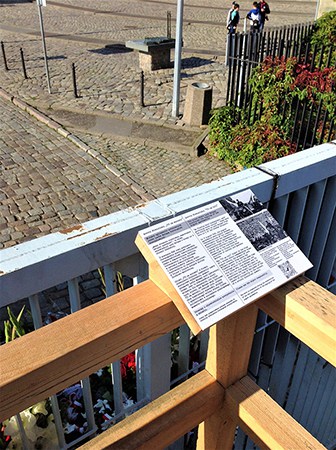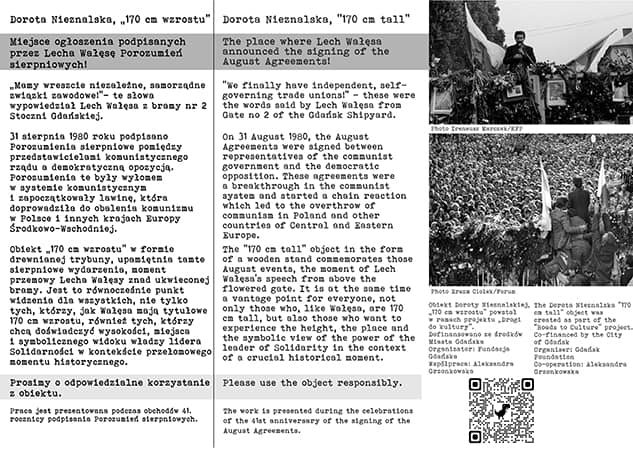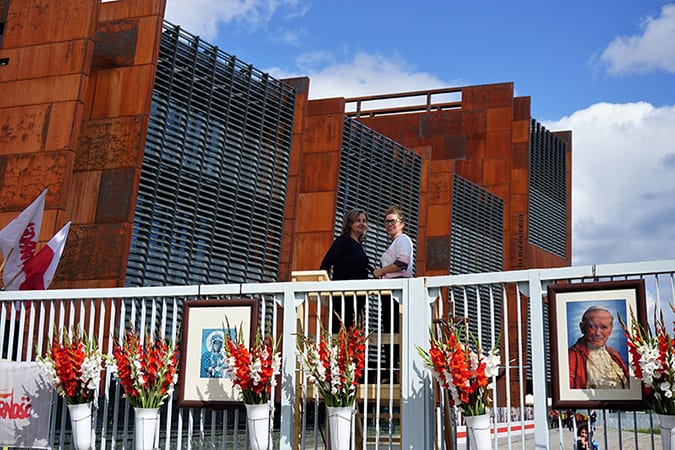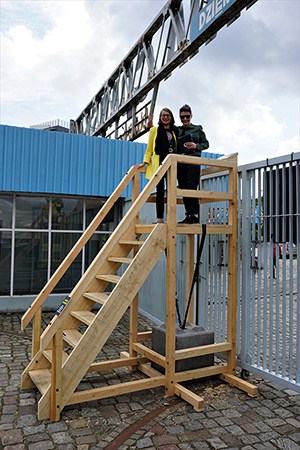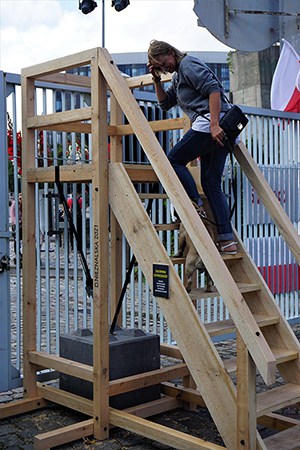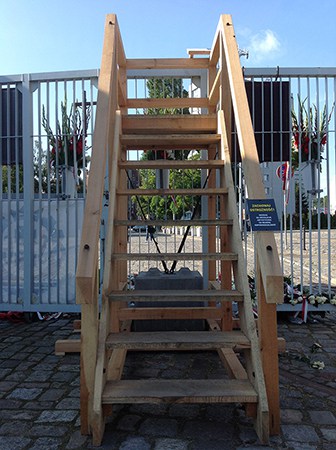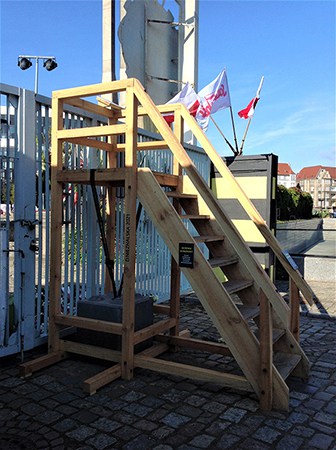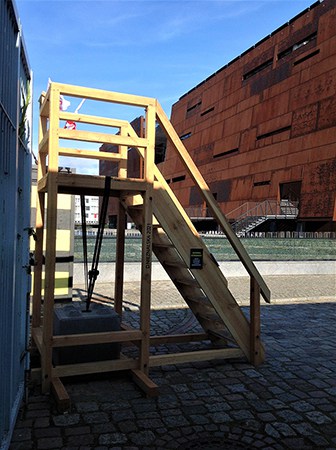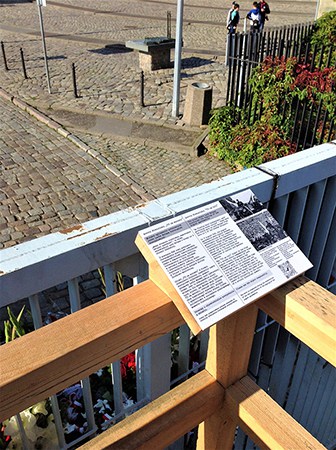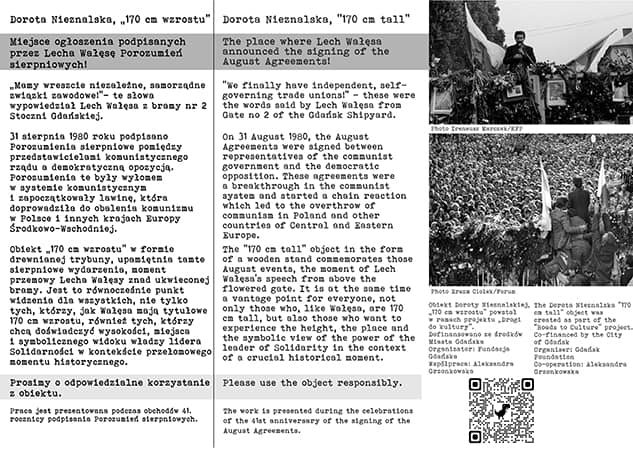 title:

170 cm tall

year:
2021
dimensions:
276/245/190 cm
technique:
obiect in situ
description:

The place where Lech Walesa announced the signing of the August Agreements!

"We finally have independent, self-governing trade unions!" - these were the words said by Lech Wałęsa from Gate no 2 of the Gdańsk Shipyard.

On 31 August 1980, the August Agreements were signed between representatives of the communist government and the democratic opposition. These agreements were a breakthrough in the communist system and started a chain reaction which led to the overthrow of communism in Poland and other countries of Central and Eastern Europe.

The "170 cm tall" wooden stand commemorates those August events, the moment of Lech Wałęsa's speech from above the flowered gate. It is at the same time a vantage point for everyone, not only those who, like Wałęsa, are 170 cm tall, but also those who want to experience the height, the place and the symbolic view of the power of the leader of Solidarity in the context of a crucial historical moment.