A gift to Kraków from Gdańsk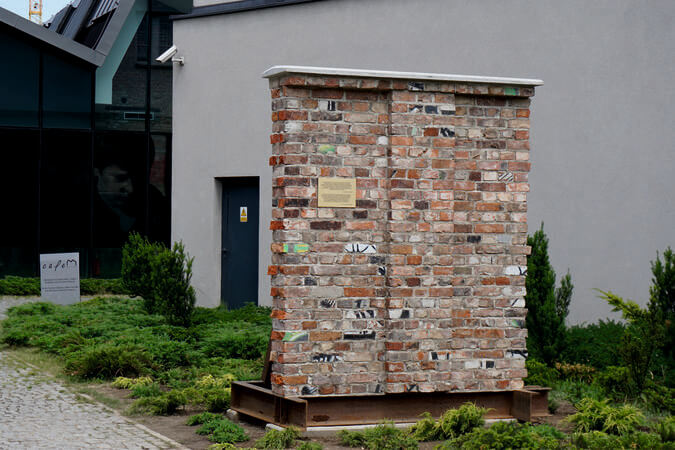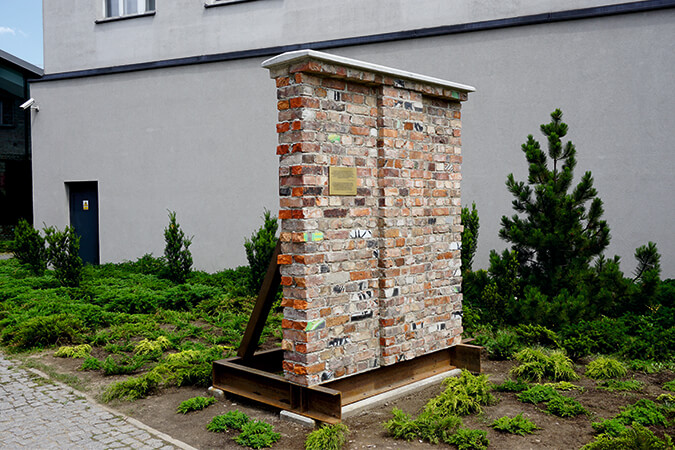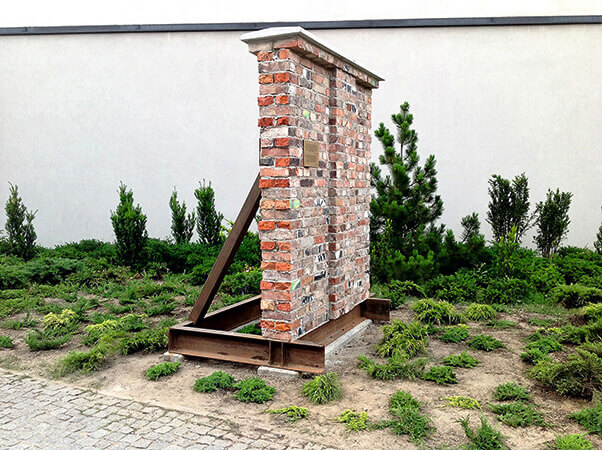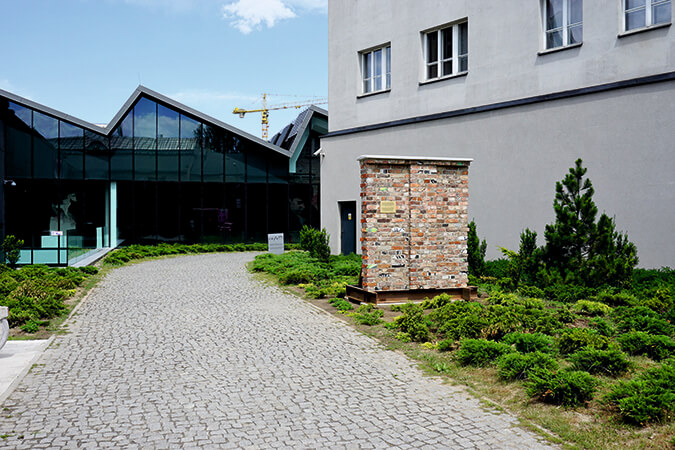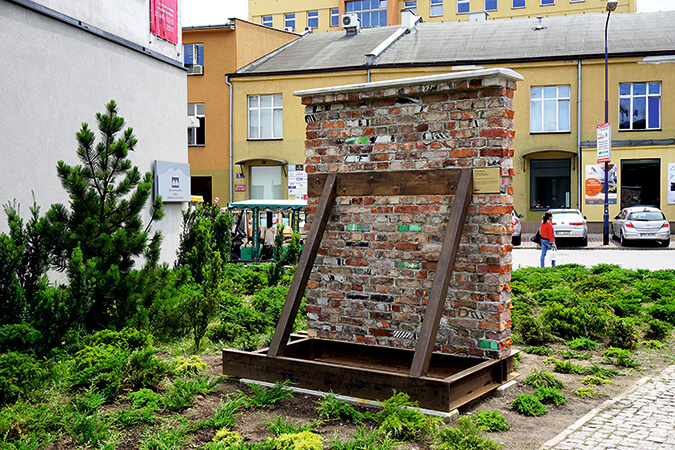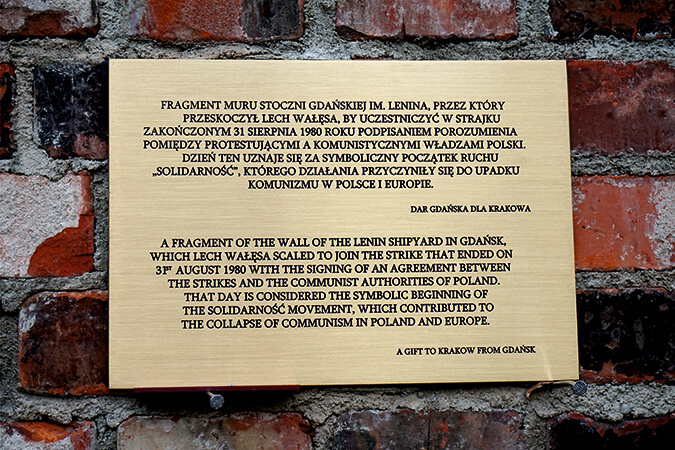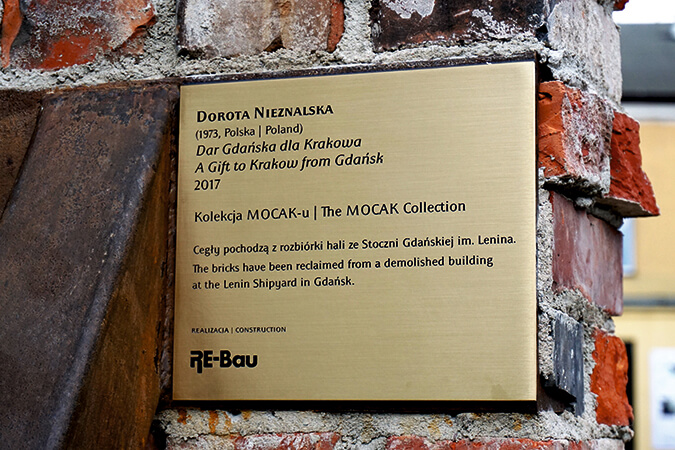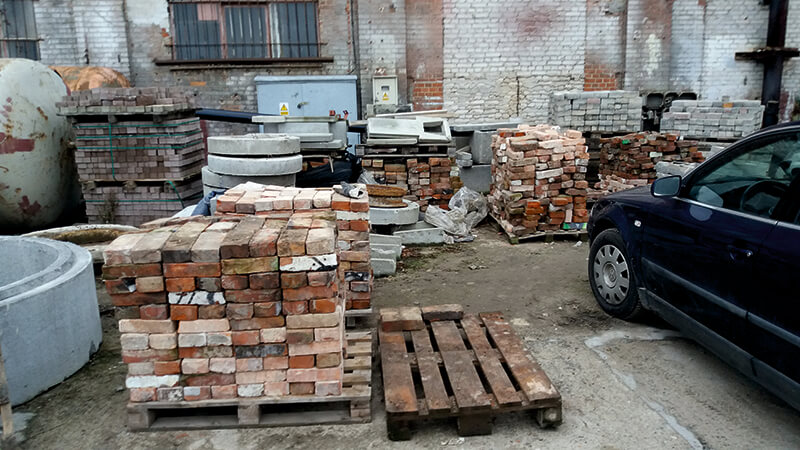 57.dar-gdanska-dla-krakowa,-a-fot.-Dariusz-Sitek
57.dar gdańska dla krakowa, b fot. Dariusz Sitek
57.dar gdańska dla krakowa, c2 fot. Dariusz Sitek
57.dar gdańska dla krakowa, d fot. Dariusz Sitek
57.dar gdańska dla krakowa, e fot. Dariusz Sitek
57.dar gdańska dla krakowa, f fot. Dariusz Sitek
57.dar gdańska dla krakowa, g fot. Dariusz Sitek
57.dar gdańska dla krakowa, h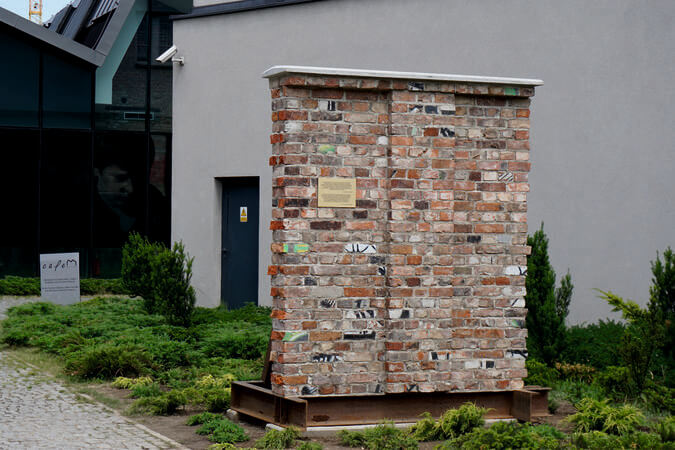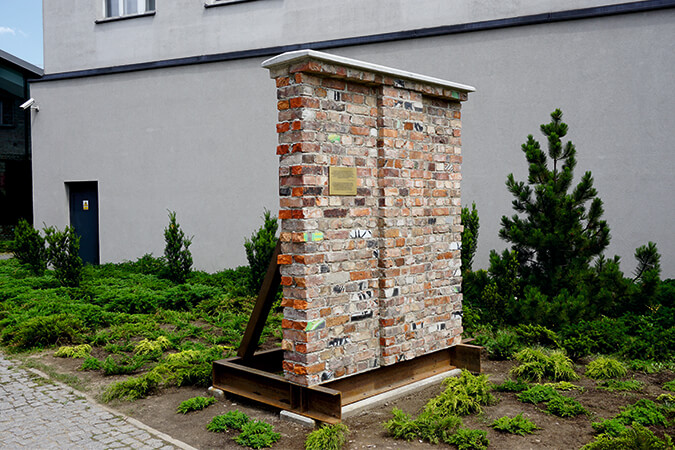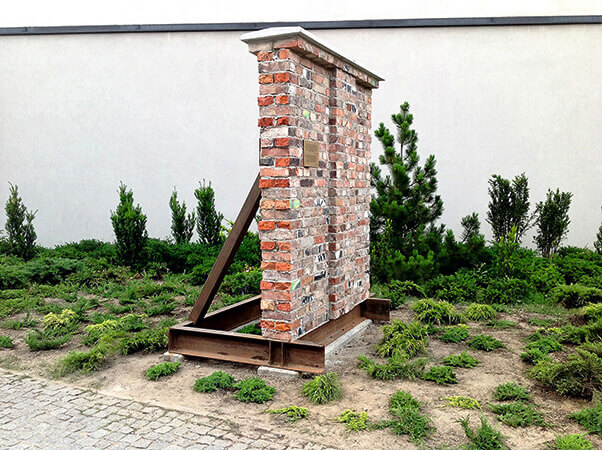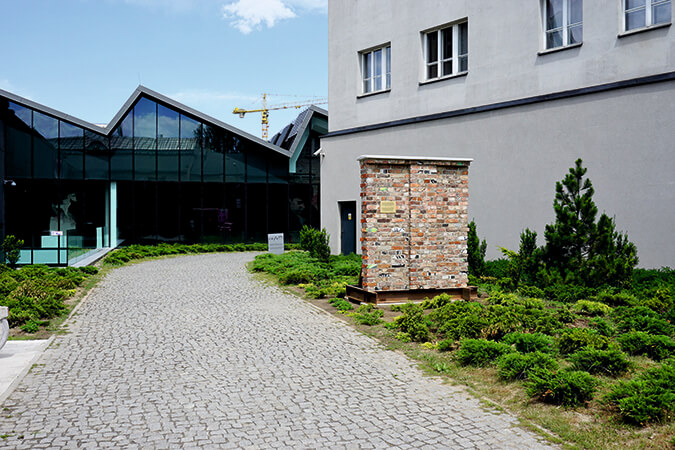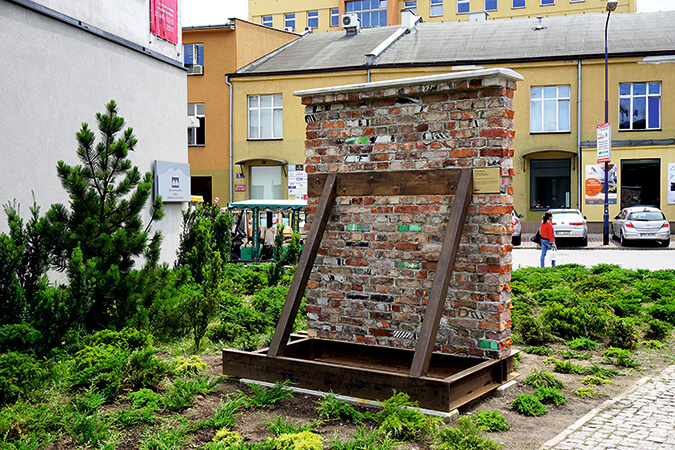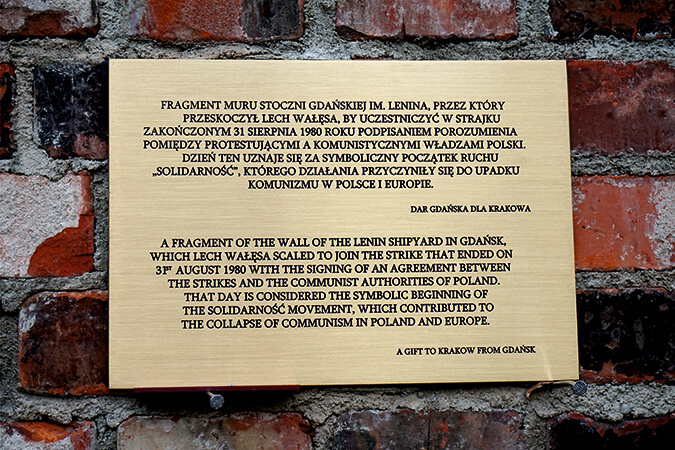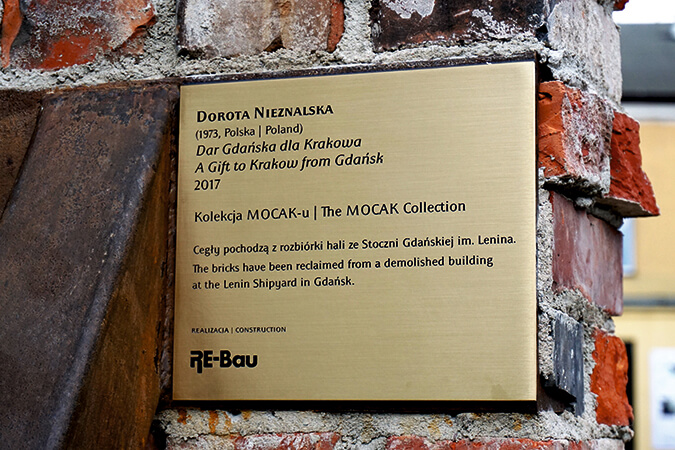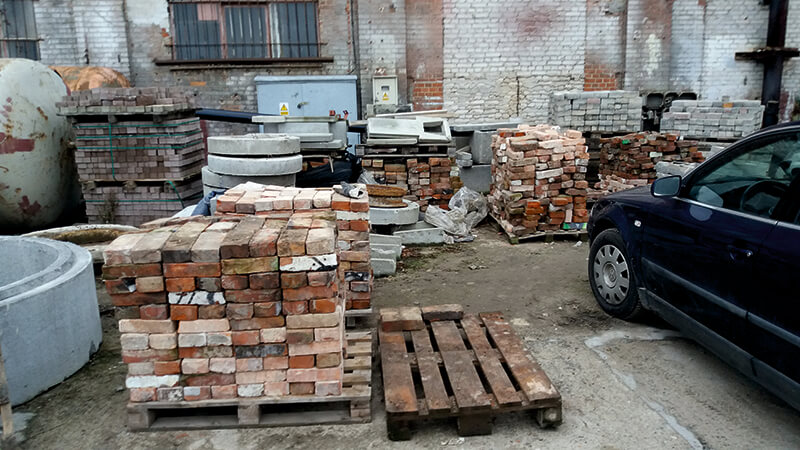 | | |
| --- | --- |
| title: | A gift to Kraków from Gdańsk |
| year: | 2017 |
| dimensions: | 260/230/160 cm |
| technique: | object - realization in public space |
| in the collection: | MOCAK, Museum of Contemporary Art in Kraków |
| | |
description:
The inspiration for the project is the figure of Lech Wałęsa, his undoubted role and importance in the historical act of overthrowing communism. The project is also a gesture of sanctioning this importance. The proposition is in line with the idea of anti-monument.

My suggestion is to make a fragment of the legendary wall, which in August '80 Lech Wałęsa jumped over in order to join the strike. The research that I have made locates this a key event  in the myth / legend sphere.

Walesa is not sure whether he jumped over the wall or the gate and where he did it.

It is a fact that on this day when he was late to start strike, all Shipyard gates were already closed due to the collective occupation of the workplace. Let remind, that after the famous jump to the Gdansk Shipyard Lenin, on Thursday, August 14, 1980, at approx. 11.00, Wałęsa joined the Strike Committee. 21 postulates were started, as a basis for talks on strike with the authorities. The design of my version of the legendary wall, which I want to give to the City of Krakow, as it turned out,  had several  views, in 2009 in Berlin - as a gift of Poland to Germany, against the background of the walls of the Reichstag stood a three-meter brick wall brought from Gdańsk - once a fragment of the shipyard's fence. The original fragment stood for several years at the NSZZ Solidarność building, until the time when in 2014, as a result of a road collision, the historic wall, through which Lech Walesa jumped his time, was destroyed. It was soon rebuilt quickly. It is characteristic that all fragments of the precious walls have been described as original. The same principle applies to the implementation of most elements of the permanent exhibitions  in museums established in recent years in Poland. Copying, playing, preparing, multiplying artifacts resembling originals or even describing them as original, ones has become a Polish method of constructing modern myths and own historical versions.