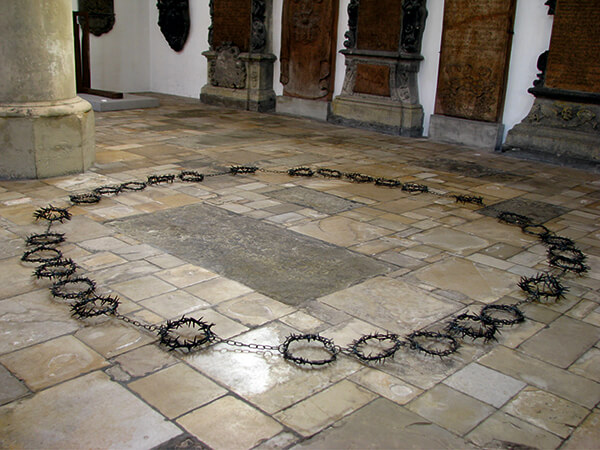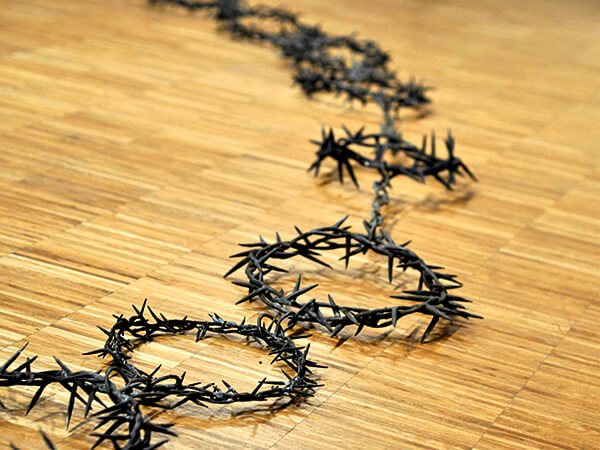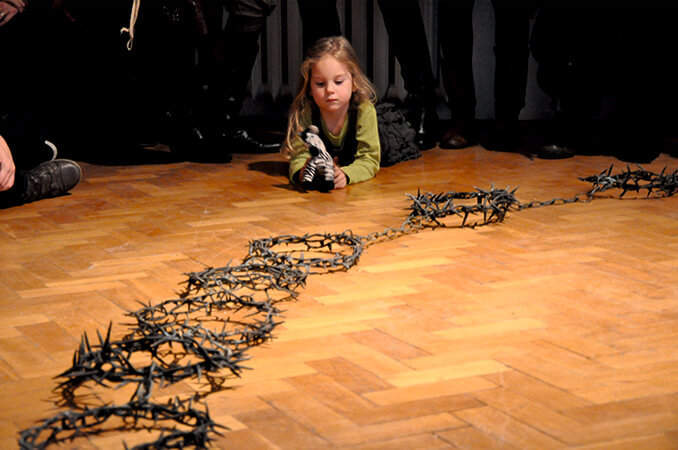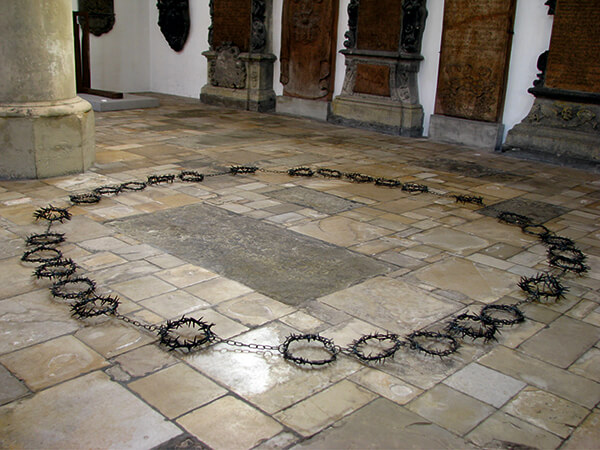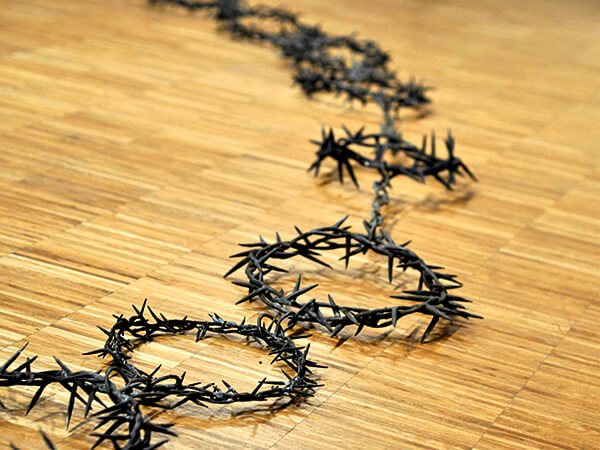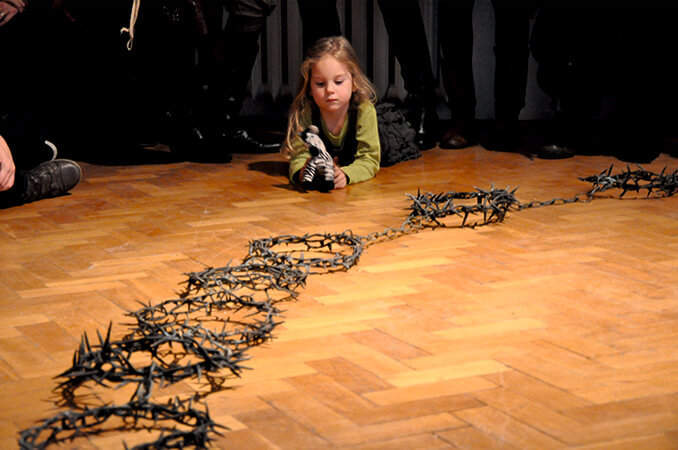 title:

Mystical Wreath

year:
2007/08
dimensions:
300 / 300cm
technique:
bronze casting by lost wax method
Realization at the Polish Sculpture Center in Orońsko
The work was created thanks to the Kalmar Konstmuseum in Sweden as part of the exhibition: Friction and Conflict, Cultural Exchange and influences.
Whiting Nord Eastern Europe.
description:
The project was inspired by a rosary, a prayer line, a servant religious cult. This subject is used to celebrate a cyclical prayer with repeated, monotonous repetition of its component part. Used in most religions of the world for both prayer and meditation.

The name of the rosary, as a rose garden, rose wreath still comes from from the Middle Ages. Saying the prayers  was compared with giving (planting) to Our Lady of roses. The Mystical Wreath project is an original interpretation of the form of a prayer line. It consists of 30 wreath of thorns cast in bronze connected with each other by a chain. Each of the crowns of thorns has dimensions of natural size (fits for a male head) hand-formed with wax as a 1:1 scale model, unique, finally cast in bronze using the lost wax method.