Re - construction from 17.08.2011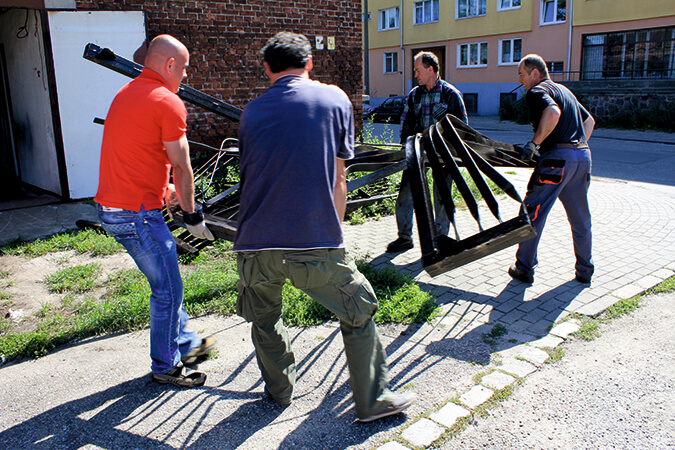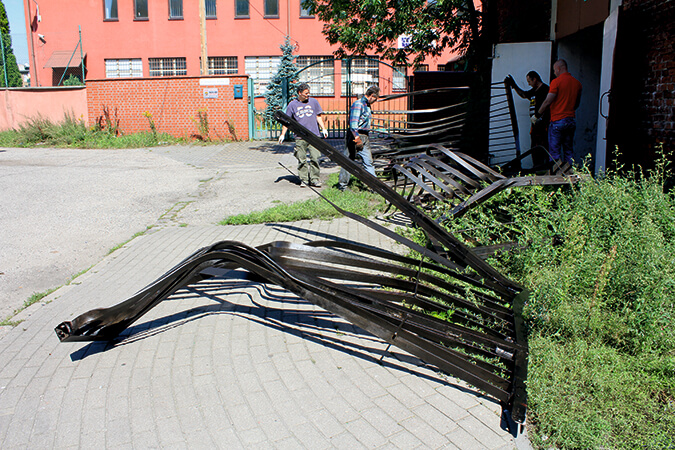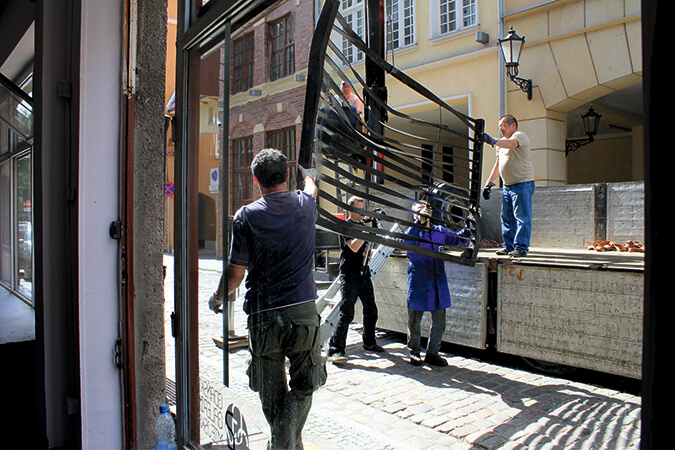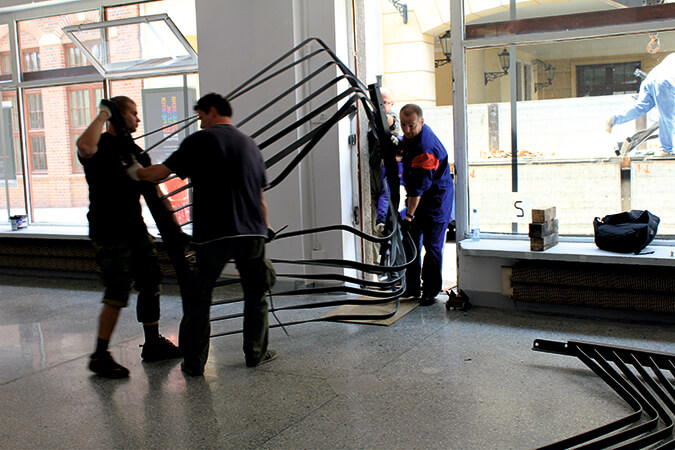 33.rekonstrukcja z dnia, a
33.rekonstrukcja z dnia, b
33.rekonstrukcja z dnia, c
33.rekonstrukcja z dnia, d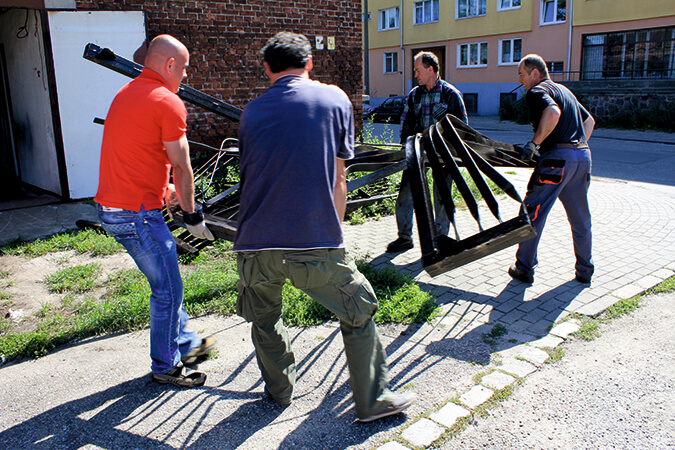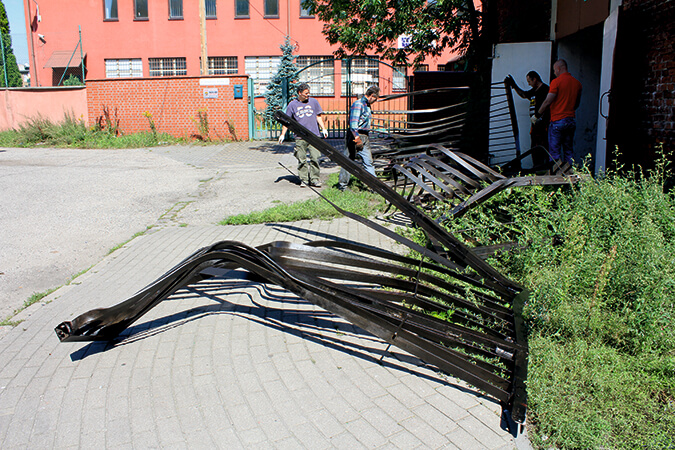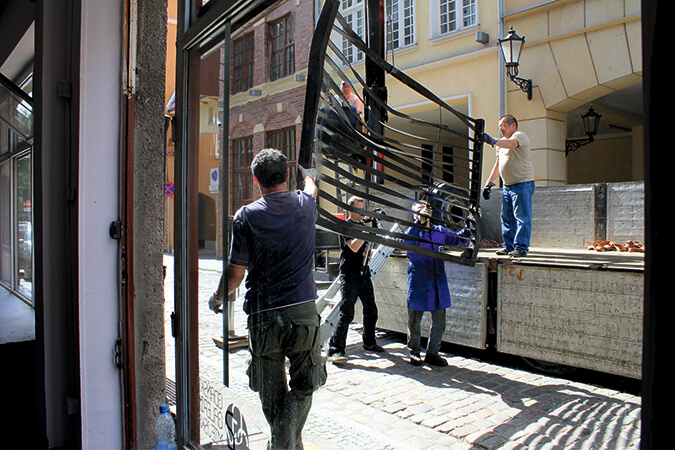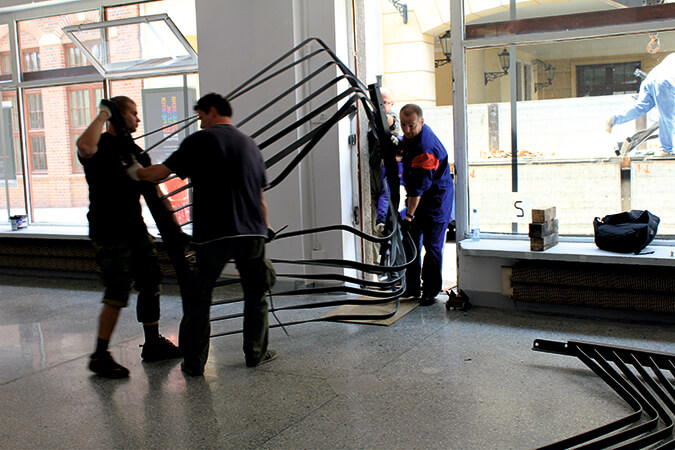 | | |
| --- | --- |
| title: | Re - construction from 17.08.2011 |
| year: | 2011 |
| dimensions: | time: 14 minutes / loop |
| technique: | video film with sound |
| | |
| | |
description:
The film is a document made on 17.08.2011, when the object was transferred from the studio, where it was made, to the Gdańsk City Gallery, where it was shown in frames as an individual exhibition, City: Event. Re - construction of violence. The transferred object was reconstructed Historic Gate No. 2 of the Gdańsk Shipyard - completed after the vandalism of the tank on 16.12.1981. during the pacification of the Shipyard.

The reconstructed  gate was created in a 1:1 scale  under the title:
Re-construction from 16.12.1981. The reconstruction was based on the archival materials, photos from the Institute of National Remembrance, descriptions and memory of the witnesses of those events.