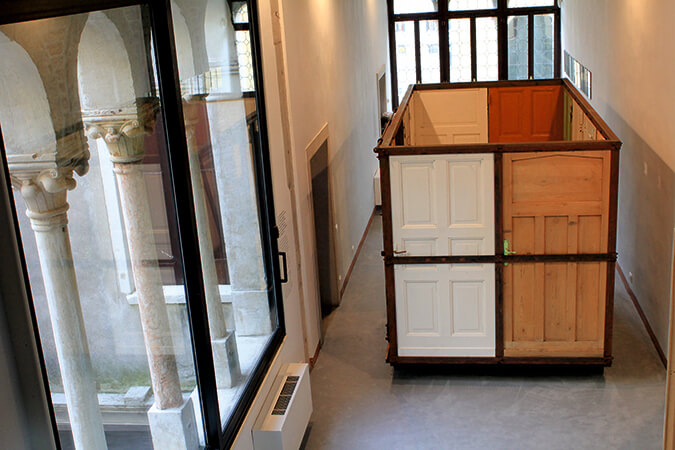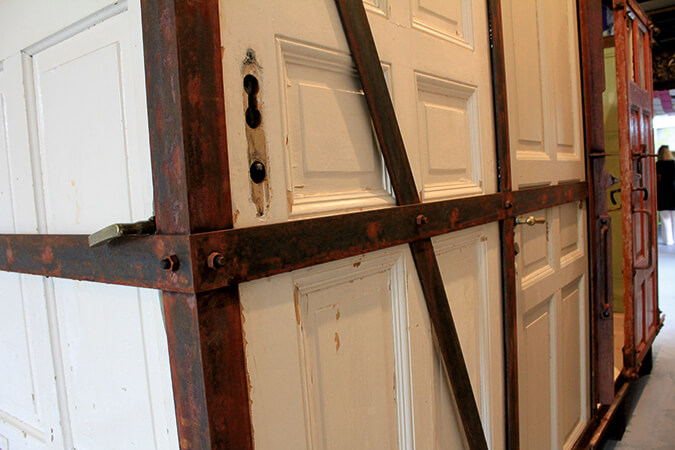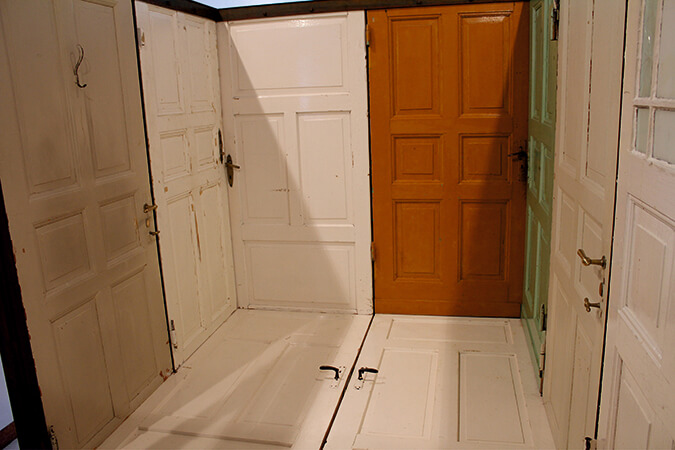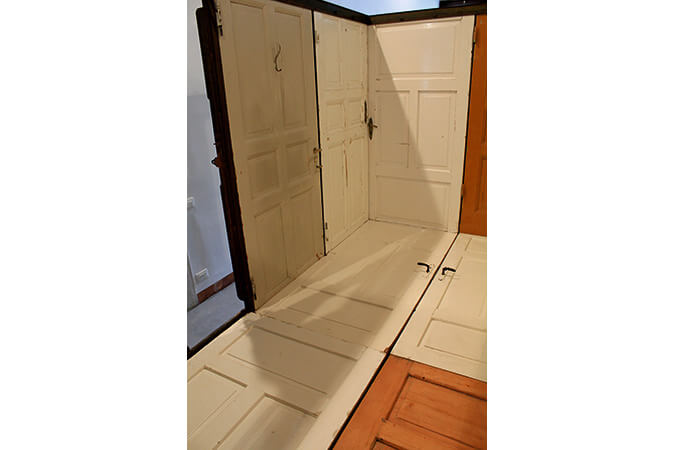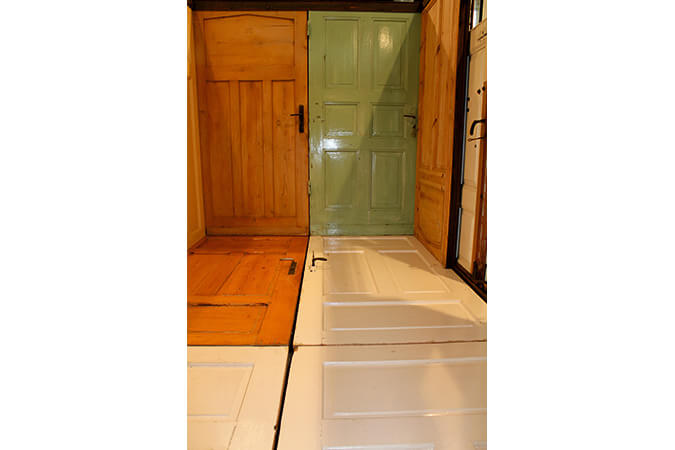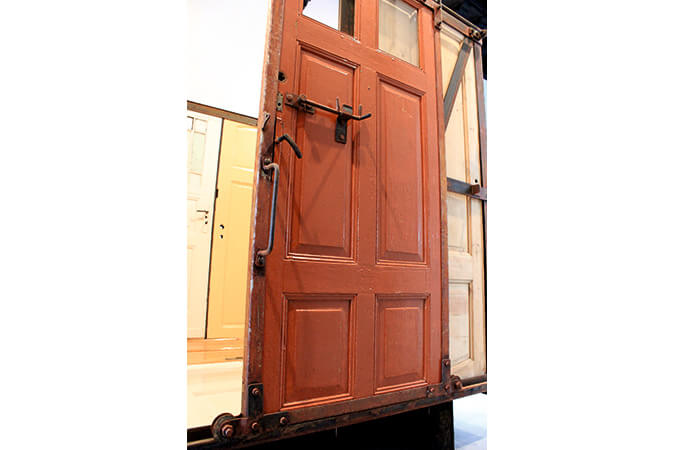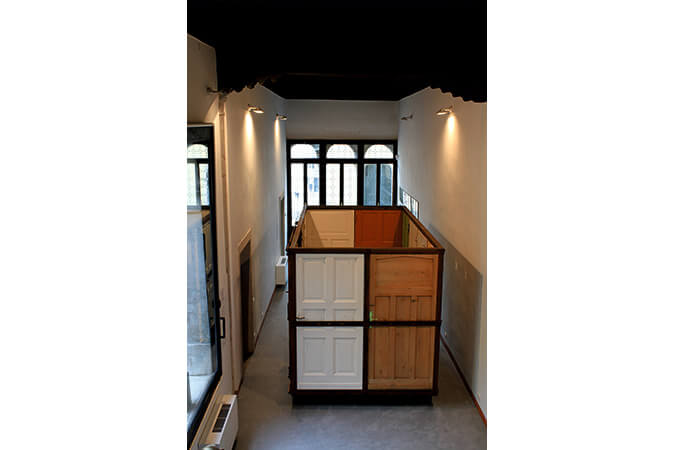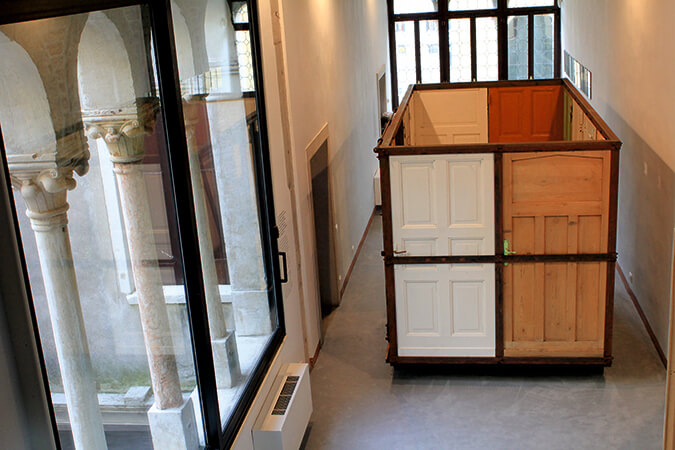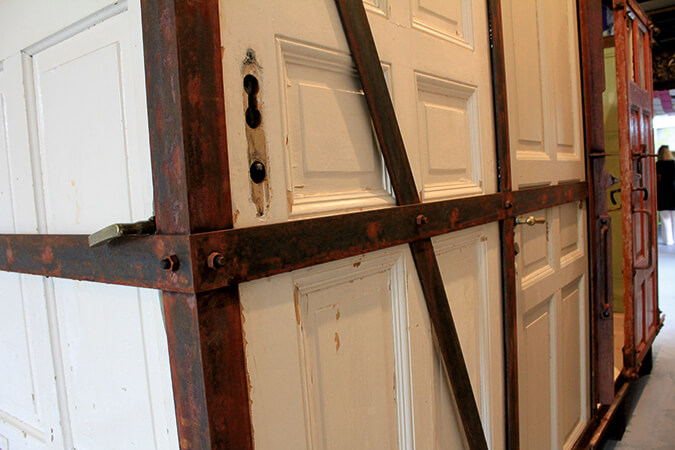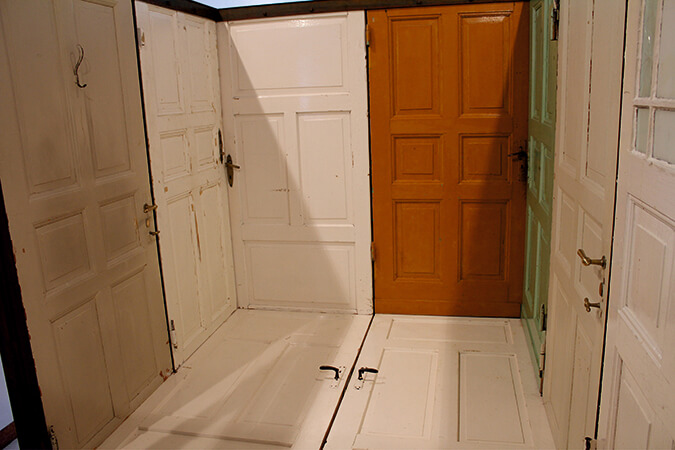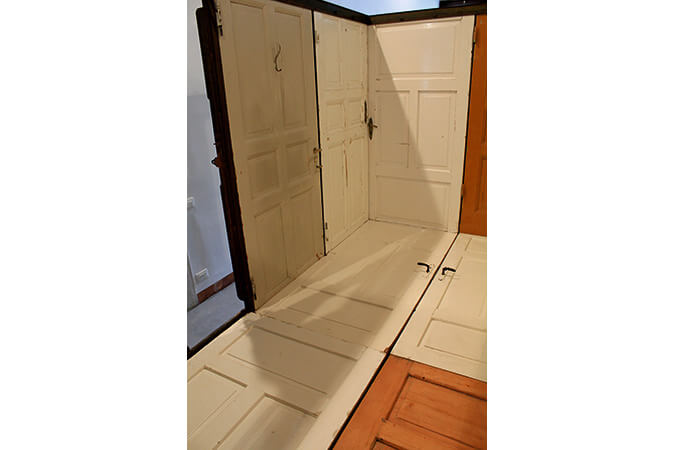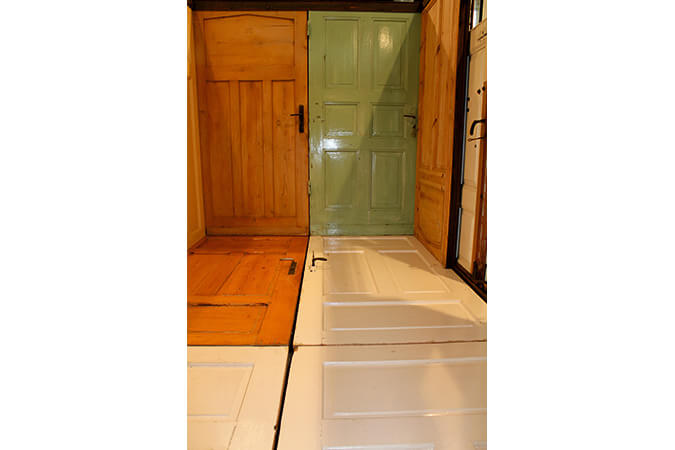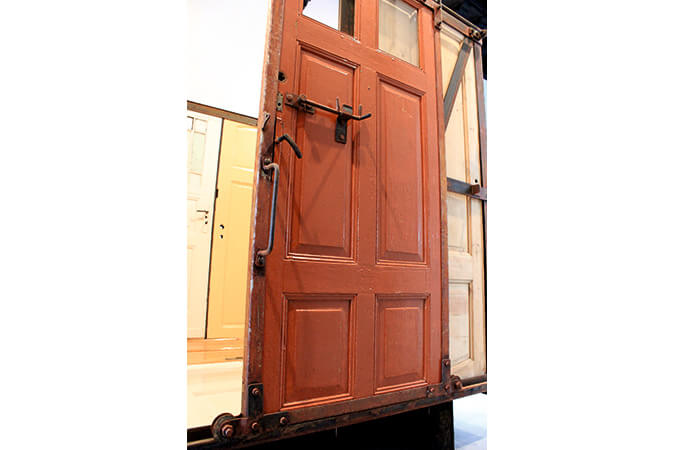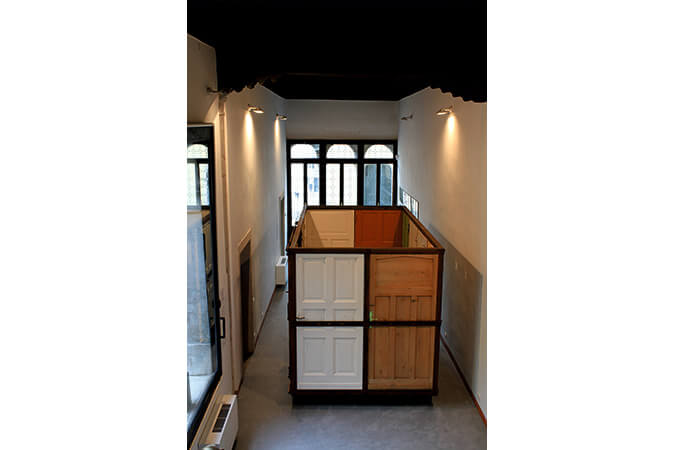 title:
Reisefieber
ex-German doors from:
Gdansk (German: Danzig)
Bydgoszcz (German: Bromberg)
Nowe Laski (German: Neu Laatzig)
Zawiercie (German: Warthenau)
Świdnica (German: Schweidnitz)
Jelenia Góra (German: Hirschberg im Riesengebirge)
Łęgowo (German: Langenau)
Pisarzowice (German: Schreibersdorf)

year:
2014
dimensions:
400/270/220 cm
technique:
installation
description:
Reisefieber (German) concept describing the state of nervousness, anxiety, fear, excitement before the journey (it is still used in Silesia, in Greater Poland).
This term, in this case, in a negative sense refers to the situation of compulsory displacement of the German and Polish populations after the Second World War. The most significant in terms of quantity, expulsion they included German provinces: East Prussia, Pomerania, Silesia, Brandenburg, the City of Gdańsk and Germans from former West Prussia and the Wartheland. Mass exodus of people without proper supply of water and food, often caused their death  along the way. Those who reached Germany, after crossing the border, were left to their own fate. As a result, thousands of people camped at the border, not knowing what to do with themselves. In order to regulate the exodus of civilians, temporary German resettlement camps were created fear of travel into the unknown, fear, stress - these emotions probably accompanied the expelled population.