Kult Pamięci! Tannenberg-Denkmal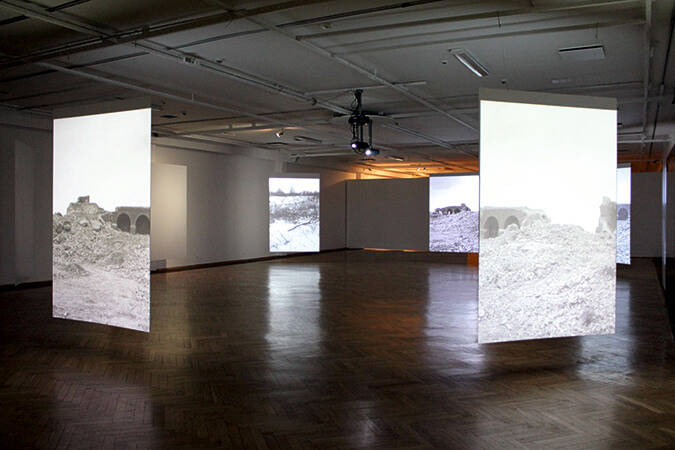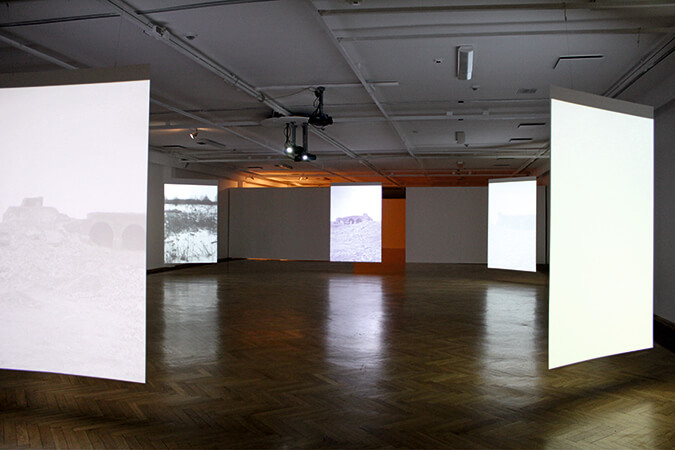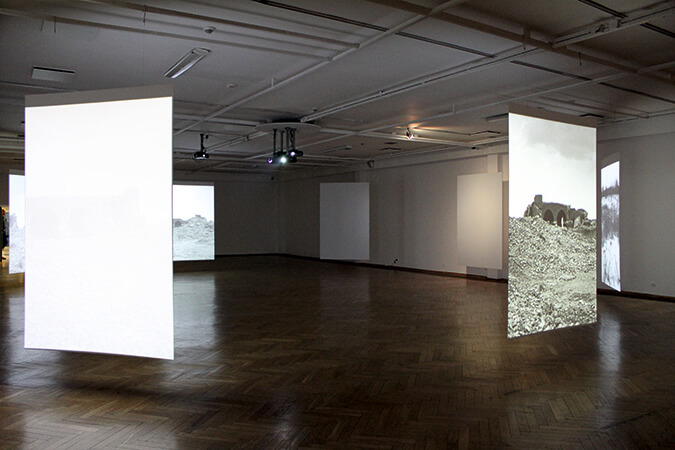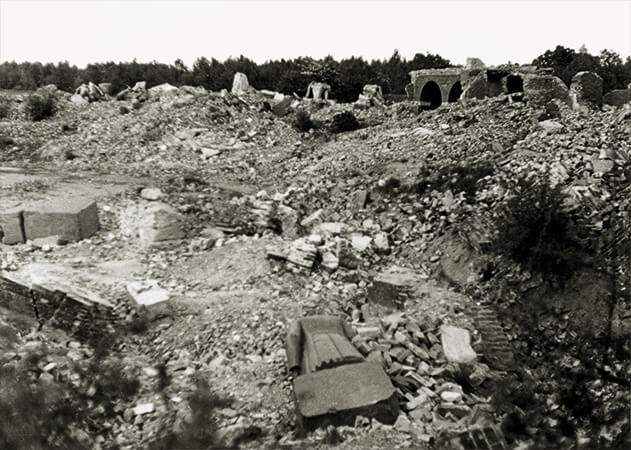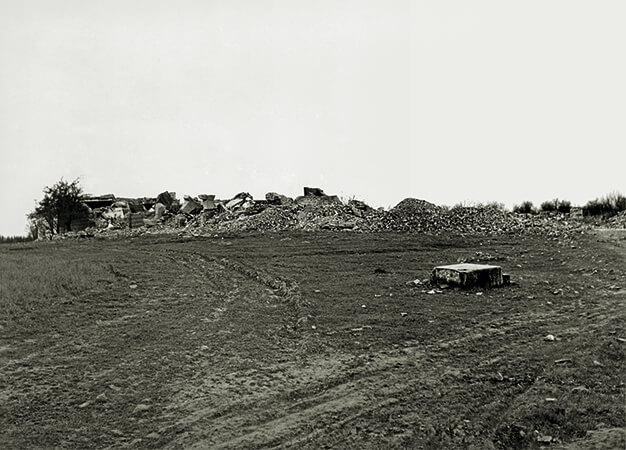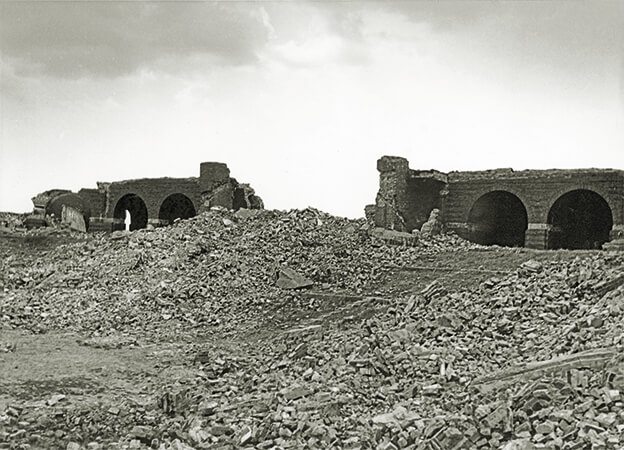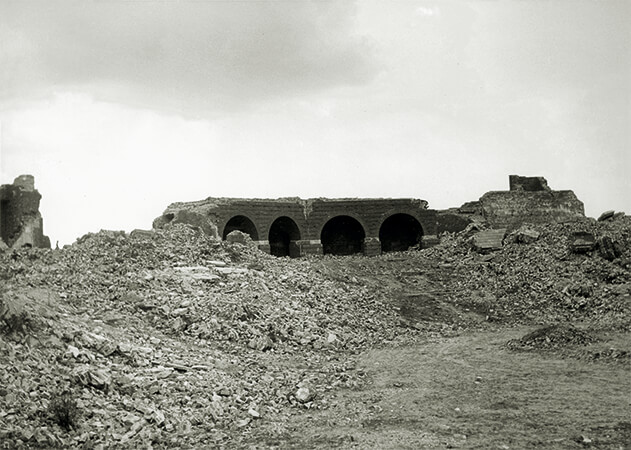 39.kult pamięci, klaus otto skibowski, 1-1
39.kult pamięci, klaus otto skibowski, 2-1
39.kult pamięci, klaus otto skibowski, 3-1
39.kult pamięci, klaus otto skibowski, 4-1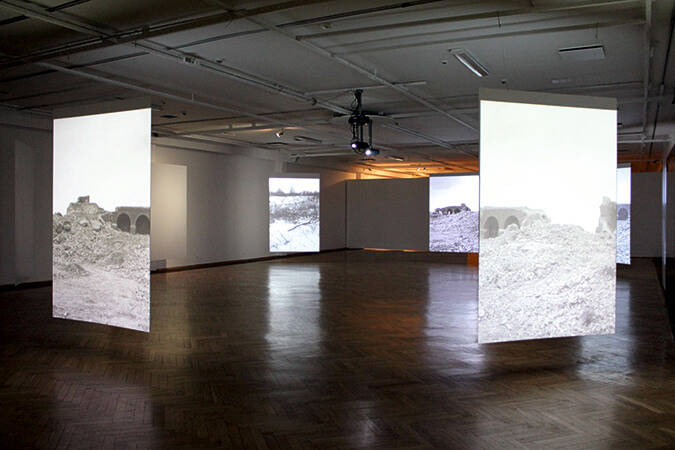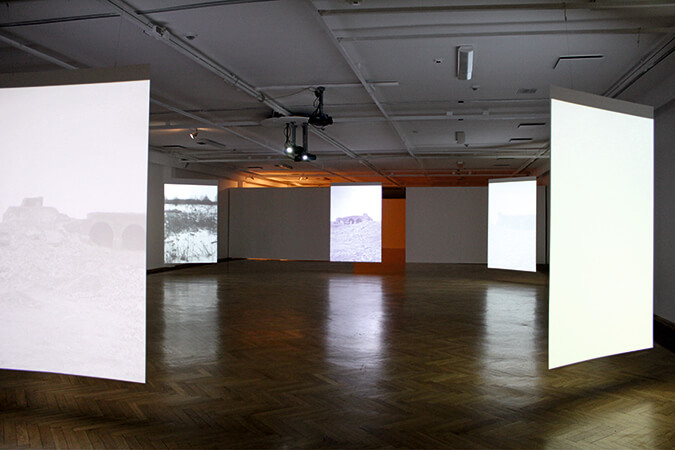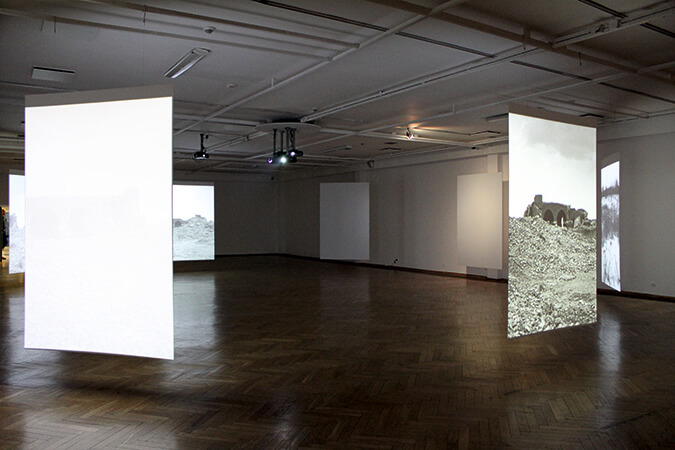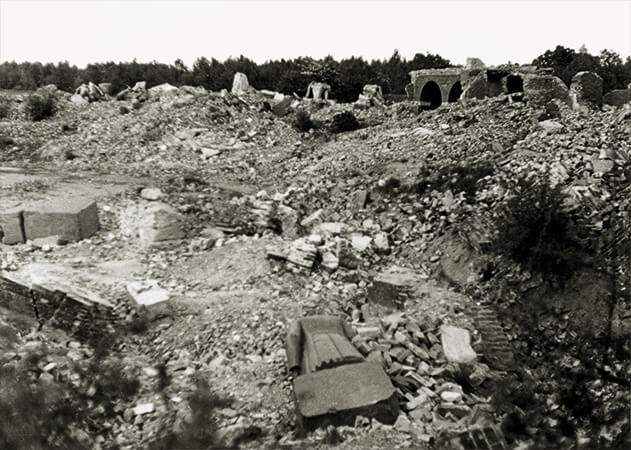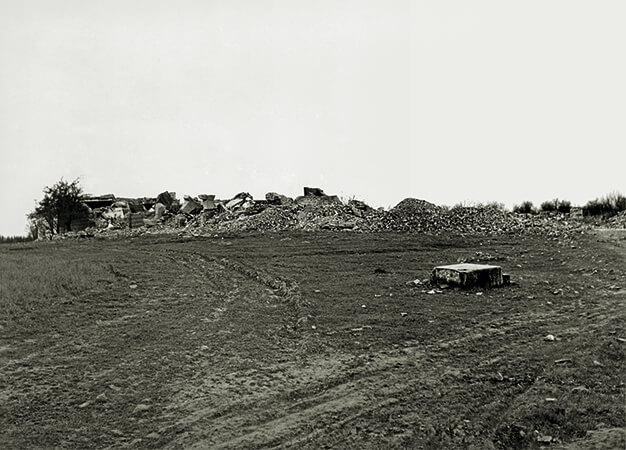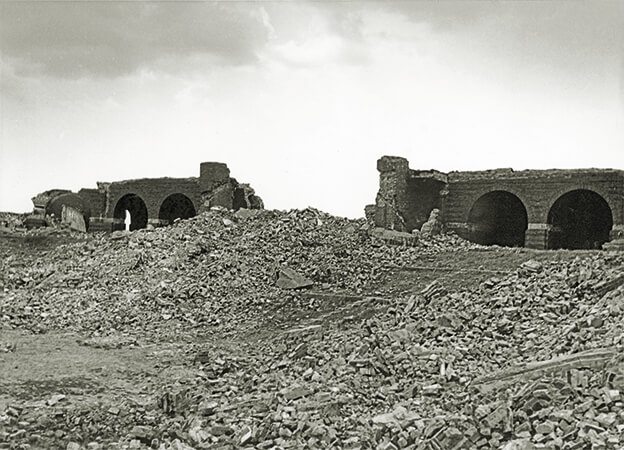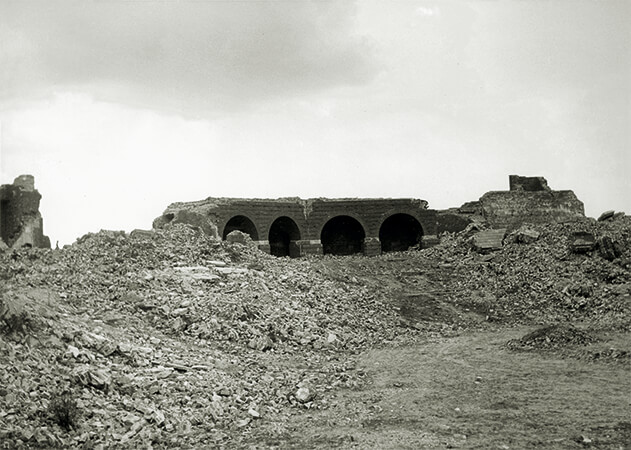 | | |
| --- | --- |
| title: | Kult Pamięci! Tannenberg-Denkmal |
| year: | 2013/14 |
| dimensions: | 400/400/230/150 cm |
| technique: | installation with 5-channel video images, HIPS boards, archive: Klaus Otto Skibowski, Bildarchiv Ostpreussen, Tannenberg-Denkmal (1955-1960) photos: Dorota Nieznalska, Tannenberg-Denkmal 2014 |
| | |
| | |
description:
According to the political assumption - Tannenberg-Denkmal erected in 1924-1927 was to be a place devoted to the fallen  soldiers in the victorious battle, a monument of a national character,  which role was also to awake the patriotic spirit in the German nation.
The architectural form of the building was to resemble the famous circle of stone blocks from Stonehenge. The authors of the project were Berlin architects Walter and Johannes Krüger. Red bricks were used for construction - this material was supposed to have associations with Teutonic castles. Each of the towers had its own theme - for example, a flagship tower, a soldier's and general's tower. The destruction of the First World War was commemorated by the coats of arms of fourteen East Prussian cities, which suffered the most during the war. A park with an area of  7.5 ha was created between the monument and  the near by Olsztynek. The heart of the monument was a symbolic grave of fallen soldiers with a huge cross in the center. After the death of Paul von Hindenburg - the winner of the Battle of Tannenberg and the President of the Reich - a crypt was built especially for Hindenburg's sarcophagi and his wife. Hindenburg's funeral took place on August 7, 1934 in the presence of Adolf Hitler.
In January 1945 Hindenburg's remains were transported to Królewiec, and the retreating German troops blew  up the monument into the air. After the war, in 1949, the remains of the monument began to be demolished. The demolished granite slabs went to Warsaw, where they were used  for the construction of the stairs of the PZPR Central Committee building and  for a pedestal located opposite the Partisan's monument. Some of the plates were used for erection of  the Monument to the Liberation of the Warmia-Masurian Region in Olsztyn  designed by Ksawery Dunikowski  in 1954.
The multimedia project is an attempt to face the problem of the memory  about Tannenberg-Denkmal monument, its history, its decline, and, in a wider perspective, the memory of the shared cultural heritage of East Prussia.
As part of the project, a website was also created devoted to the now defunct monument:
www.tannenberg-denkmal.com , described by the slogans: history, memory, oblivion.
History reveals the pretext   to create the monument (1924-1927), its history, meaning and national rank in the years of its magnificence. Memory in this case is not a record of memory, but it is an attempt to order the memory in order to prevent its lost.
This is a memory gathered in the form of an archive. Forgetting is tantamount to erase the memory of the monument. Is it worth talking about Tannenberg-Denkmal now?
If so, how should you talk about it?